DOES DHEA HAVE BODYBUILDING BENEFITS?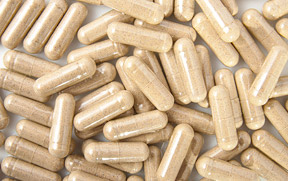 DHEA is the short name given to dehydroepiandrosterone, the most abundant androgenic hormone in the human body.
DHEA is produced continually in the adrenal glands from cholesterol with the help of adrenocorticotrophic hormone from the pituitary gland.

What Does DHEA Do?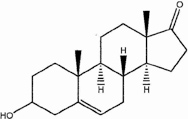 DHEA is the fundamental substance that is used to manufacture all of the body's steroid hormones.
In fact, men derive about 50% of their testosterone from DHEA, while women derive about 75% of their estrogen from it.
The body contains high levels of DHEA from birth to young adulthood, but these levels steadily decline as we get older. By 75 years of age, a person's DHEA plasma levels are about 80% lower than they were when they were in their 20's.
Because of its involvement as a precursor to steroid hormones, DHEA is promoted as a muscle building, strength gaining and fat burning supplement.
It is especially targeted at those in the 35+ age range as a means of replenishing the declined DHEA levels.
As you probably already know, increasing anabolic hormone levels is the most effective way to enhance muscle gains, strength gains and fat loss.
One of the main factors that determines how much muscle a person can gain is their testosterone levels, and low testosterone levels will always compromise your results in a multitude of ways.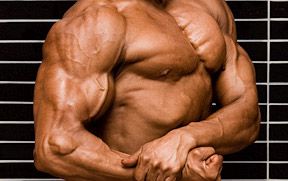 This is one of the main reasons why building muscle size and strength becomes increasingly difficult as we get older.
On top of its effects as a potential muscle builder, strength enhancer and fat burner, DHEA is also said to have positive effects on immunity, blood sugar levels, memory loss and heart function.

DHEA And Bodybuilding: What The Research Says
So far, the studies on DHEA's effects on body composition are conflicting at best, with some research showing minor positive benefits and other research showing no measurable effects at all.
Here are just a few examples…
Study #1: Participants over the age of 50 were given 50mg of DHEA daily over a 4-month period. No improvement in lean body mass, strength or body fat percentage was found.
Study #2: Men and women aged 65-78 were given 50mg of DHEA before bed over a 4-month period. Greater gains in muscle mass and strength were seen as compared to a placebo group.
Study #3: Rodents given DHEA demonstrated a reduction in body fat, blood fats and insulin. Whether or not these benefits carry over to humans is unclear.
Study #4: Participants between the age of 65 and 75 given 50mg of DHEA over a 6-month period had less stomach fat and better insulin function as compared to a placebo group.
Study #5: Participants given 150mg of DHEA daily for 8 weeks along with a resistance training program showed no improvement in muscle size, strength or testosterone levels.
Although this is just a very small sample of the available research, you can already get a feel for the conflicting nature of the results.

Is DHEA Worth Using As A Bodybuilding Aid?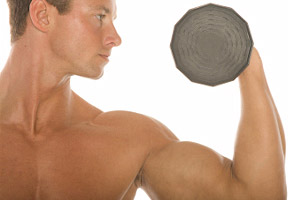 Based on all of the research available I doubt that anyone will see any significant muscle building or fat burning benefits using DHEA.
Those in the age range of 35 and below will almost certainly not experience any positive effects (since natural DHEA levels are already high), and even those above this age are unlikely to benefit.
If you do decide to give it a try, it would be best to consult your physician to have your blood DHEA levels tested first as the optimal dosage for each individual can vary quite a bit.
Common dosages are in the range of 25-100mg daily, but again, consult your doctor before beginning use of the supplement in order to minimize the risk of possible side effects.
– Sean
Here's what to do next…
If you found this article helpful, make sure to sign up for your FREE custom fitness plan below...